ALL CHANGE AT MARGIELA
Maison Martin Margiela has dropped the 'Martin' in its name — kicking off John Galliano's arrival with the simpler Maison Margiela.
A representative for the brand confirmed the name change but declined to comment on it. The new shortened name appeared on its show programs and press release, as well as in its hashtags and Instagram handle.
The move has been wryly referred to as "pulling a Saint Laurent, but without the ensuing controversy."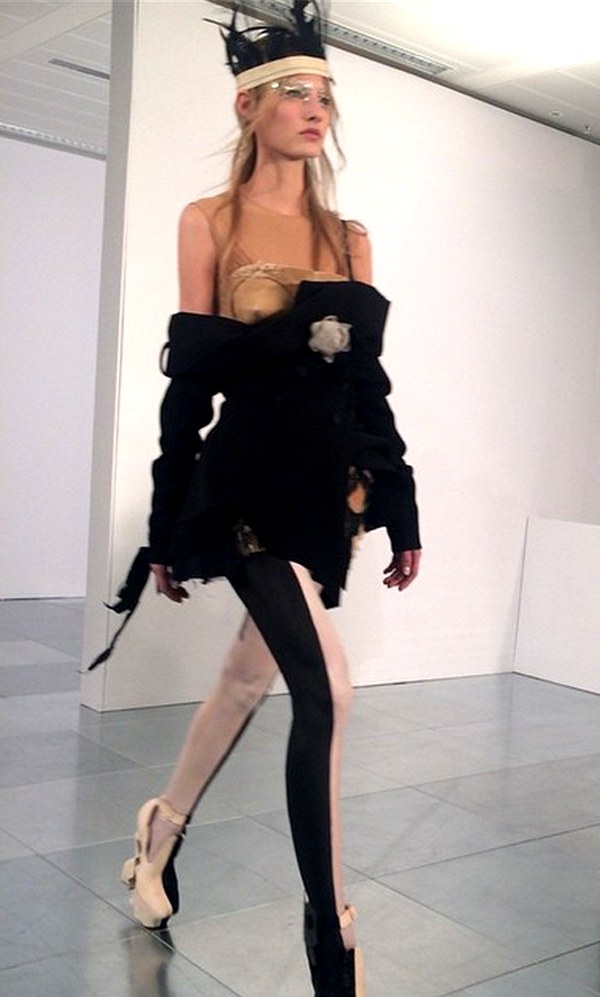 Maison Margiela's name change is very similar to when Hedi Slimane became creative director of Yves Saint Laurent, and quickly rebranded it.
The brand said the change was intended to help distinguish that collection from other product lines, but fans of the YSL brand saw it as a rejection of the brand's history and founder.
Another theory about Maison Margiela's quiet renaming is that the brand was trying to operate out of the public eye. This was how the founder, Martin Margiela, worked while at the helm of the house, which he left six years ago.
On Monday, Galliano showcased his first collection for the brand. The 24-piece couture collection debuted to an intimate group of about 100 people, including Kate Moss, Anna Wintour, Burberry's Christopher Bailey, Lanvin's Alber Elbaz, Manolo Blahnik and Rifat Ozbek.
"It was brilliant. What I loved was the mix: There was so much that we know and we love about John, but then he took the Margiela vocabulary and translated it in such an appealing and innovative way," Wintour told WWD after the show.
"I loved seeing all the toiles at the end where you can see all the work and the new embroidery," she added.
The offering was a mix of Galliano and Margiela, leaving the audience enthusiastic to see what's next for the brand under the new creative direction.